Credits for main photos used in this Layout: Houmei by Psychoticsmiley, Vocaloid Kitty photo by Mindfall, Edea and Seifer photo by Kevin Chan




Get a free Crunchyroll Premium Membership!

Welcome to pixiekitty.net. This is the personal domain of Pixiekitty and Neon Genocide. We are cosplayers that lead a happy, nerdy, and busy life together! You'll find many cosplay related things here such as photos and tutorials, more information about us, and more!  Feel free to post in the chat box on the bottom right of this page and/or the guestbook to leavefeedback!  

Have a question you need a quick answer to? 

Ask Pixiekitty! 

Ask Neon Genocide!


---
Updates:
10/02/13

New costume galleries finally added!
Dolce - Sakizo Artwork
Hatsune Miku - Love is War
Lara Croft - Tomb Raider

---
08/15/13

New photos added for:
Cristina
Ezio
Sorceress Ultimecia

---
04/01/13

Added a new costume gallery:
Sorceress Ultimecia from Final Fantasy 8 (costume re-make)
---
03/03/13

I added two new costume galleries! Cristina and Ezio from Assassin's Creed 2!


I will be adding a new gallery for my re-made Sorceress Ultimecia soon as I get more photos back from photographers!

Also I added a new tutorial: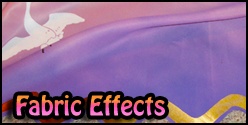 ---
02/21/13

Neon Genocide and I are back from Katsucon (since uh..last weekend!), and we have 3 new cosplays to share! For now, you can see some previews on my Cosplay Facebook! I will be getting things updated here shortly!


---
11/18/12
Please visit my Etsy Shop!
I've opened a small shop on Etsy for costumes and custom accessories. I'm new to this and just starting out, so my shop is still pretty empty!

I also added some new photos:
Miku
Earl Grey

---
11/07/12
Added new costumes:

Fan Art Catra - She-ra Princess of Power
Daenerys Targaryen - Game of Thrones
Aya Brea - The 3rd Birthday
Original design Kimono dress - made for halloweencostumes.com


---
10/03/12

I've been really busy working on multiple new costumes for New York Comic Con which is happening next weekend! I have beautiful new photos of my Earl Grey and Hatsune Miku costumes to post! I'm working on getting them uploaded to my website, but for now I have uploaded some of them to My Cosplay Facebook. I really am working on a new tutorial too, I promise! It's going to be about making/altering shoes for cosplay!

Also! I entered this fun contest over at halloweencostumes.com.
I'd really appreciate any support you can give by "liking" my costume design here.

Here is the beautiful model wearing the costume that I designed and created for the contest! I love how it looks on her! She's so cute! If you are interested in purchasing it or any of the other amazing costumes on there, the bidding for them will start on October 12th!




Video of the costume in action:




---
08/16/12
Two new costumes added! (more new photos to come!





---
07/30/12

I have had a lack up updates on my website! It seems like such a chore to update things lately! Otakon has come and gone, and I will have lots of new things to share very soon! I took two brand new costumes, and wore one old one.

For now, here is a preview of one of the new costumes I wore to the convention:


(Based on Miku fanart)
---
05/10/12

I feel like I have really been neglecting my website lately! I'm still updating things, promise! It just so happens to be large massive updates with tons of new photos and content each time I do get around to updating!
---
All characters cosplayed are copyright to their respective owners.
Please don't steal my stuff! If you would like to use a photo for something please ask me first at: pixiekitty@pixiekitty.net