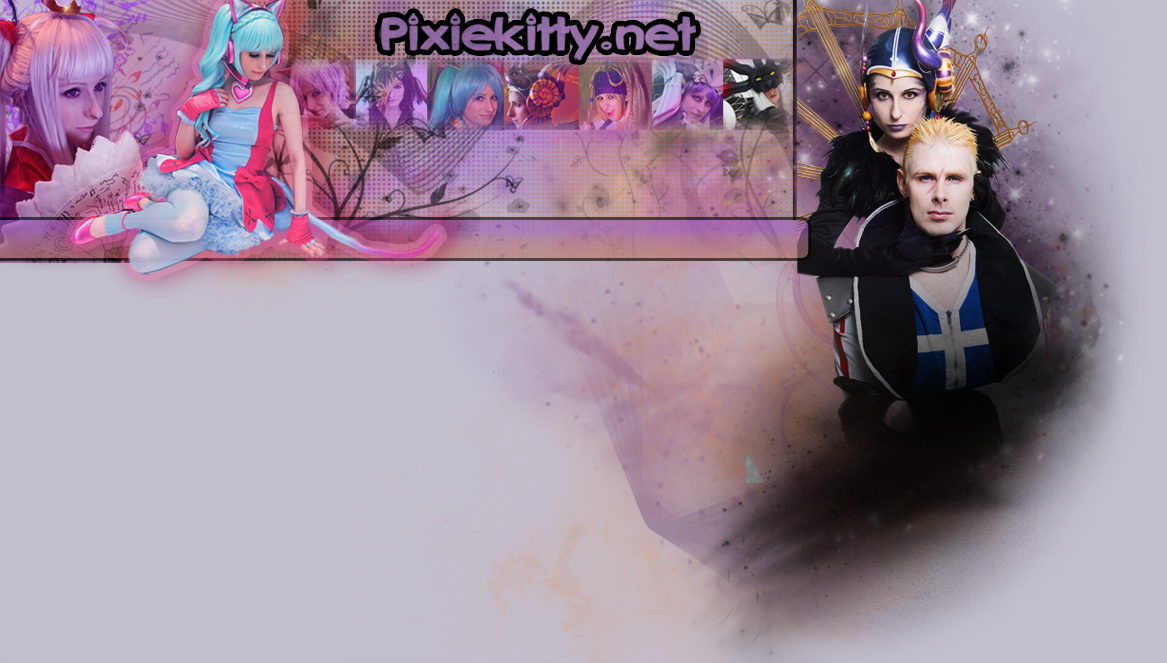 Credits for main photos used in this Layout: Houmei by Psychoticsmiley, Vocaloid Kitty photo by Mindfall, Edea and Seifer photo by Kevin Chan.
Welcome to pixiekitty.net! I have embeded my
Instagram
feed for the latest cosplay updates! You can also see more updated info as well as photos of my most recent costumes on my
Cosplay Facebook
.
---
---
All characters cosplayed are copyright to their respective owners.
Please don't steal my stuff! If you would like to use a photo for something please ask me first at: pixiekitty@pixiekitty.net